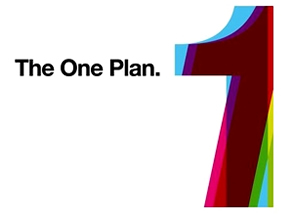 The 3 network now allows mobile phone tethering free of charge on their One Plan which also includes unlimited data transfer.
What is tethering?
Mobile phone tethering is a method to connect a computer to the Internet by using your mobile phone as a modem. Many of the Android powered mobile phones such as the popular HTC Desire HD or HTC Hero are particularly well suited to tethering as Android has a feature that can create a personal WiFi or (MiFi) spot which will allow you to share your connection with other Internet capable devices such as games consoles, iPads, etc. The vast majority of mobile phone networks charge an extra tethering fee to users if they want to share their phone plan data allowance with other Internet capable devices.
This has been a hotly contested area with many consumers. Their view is that they are paying for a data allowance and as such they should be able to use this via whichever device they choose. It is a compelling argument, but not one that is regularly supported by phone networks. Mobile networks see an easy way to charge their customers extra fees by charging for Internet tethering and have been extremely reluctant to offer free tethering. Until now.
Tethering on The One Plan
The One plan offered by the 3 network is a SIM only plan geared towards iPhone users and various other high end phone users such as owners of HTC, Nokia, Blackberry, Google, Samsung, LG, Sony Ericsson and Palm phones. The two most important factors when considering phone tethering and The One Plan are –
3 offer an "all you can eat" data allowance (unlimited data).
Tethering is explicitly allowed on The One Plan.
When 3 say they offer "an all you can eat" data allowance, they mean it. In other words you can browse and download from the Internet with no restrictions imposed by the carrier. We have seen many online forums buzzing with users saying the data transfer amounts they have shifted whilst tethering on The One Plan and to our knowledge not one user has complained that their service has been cut off by 3 due to over use.
3 categorically state that tethering is permitted on The One Plan via a blog post on their corporate website. They quote in relation to a blog post about The One Plan "if you want to use your phone as a dongle (also known as tethering) then you absolutely can."
Even when specifically paying for the privilege of tethering on other networks such as Vodafone, Orange, T-Mobile or O2, there is still a major worry that you will exceed your data transfer allowance and incur penalty fees which can be pretty high. Therefore, to have a SIM only plan that offers a genuine unlimited data allowance along with free tethering is an extremely attractive proposition for data hungry users that wish to tether.
See more information on The One Plan.
* UPDATE – Please note that The One Plan has now been withdrawn by Three, so links on this page are directed to the next best equivalent from Three – this being a SIM only contract that offers unlimited texts, unlimited, minutes and unlimited data (tethering is allowed but it is capped at 4GB per month).