We have submitted a number of support requests online to the 3 customer support team and based upon a number of key criteria, we have reviewed the quality, timeliness and accuracy of the customer support provided.
Online Customer Services Rating For 3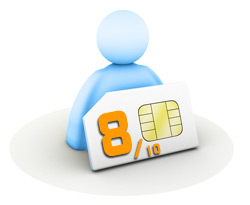 Customer Support In Detail
How easy is it to submit a support request email?
3 do not appear to offer the facility to send email support through to customer services although this can be forgiven as they have a live chat facility on offer.
How long did it take to get a response?
The live chat was in real time and each time we requested assistance, an operator was available within seconds.
Were the questions answered?
Answers were given to our questions accurately and each question was answered.
Were the replies coherent?
The level of English grammar in the written responses was not outstanding, but we were able to understand the responses fine.
Overall experience?
Live chat can be a very effective form of customer support when an operator is there to assist immediately. This was always the case with 3 support and we were impressed with the speed and accuracy of the responses. However, each time our questions were answered a high pressure sales technique was applied which basically explained that if we took out a SIM only contract there and then we would qualify for a free gift. Ocassionally, we thought that the sales technique was overly aggressive. For example, when a SIM only deal was pitched to us by a 3 representative and we replied that we would like to think about it, the response was "what do you want to think about?"
In summary, our support requests were answered quickly and accurately although the high pressure sales techniques employed seemed to be a little too high pressure for our liking at times.
Do you have a 3 customer services review to add?
If you would like to submit a review of 3 online customer service please click on the link below and we will publish your review on our site (subject to decency and a lack of defamatory content, etc).