We sent a number of online support requests to the Orange customer services team with respect to questions we had about taking out a SIM only contract. We analysed their responses and response times, etc to provide a review of Orange customer services online.
Online Customer Services Rating For Orange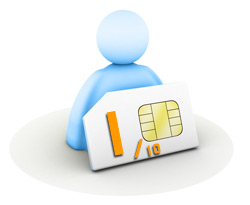 Customer Support in Detail
How easy is it to submit a support request email?
To send a support email you need to make a minimum of 5 clicks before the send button is clicked. Although the path to send the support email is relatively intuitive it still felt like it was unnecessarily cumbersome to send a simple support request.
How long did it take to get responses?
Orange failed to respond to any of our emails.
At least one of our emails actually bounced!
----- The following addresses had permanent fatal errors -----
customer.services@orange.co.uk

We know that we were sending the emails to the correct support address because we were following a defined path through their site to arrive at the support form.
Were the questions answered?
No.
Were the replies coherent?
There were no replies.
Overall experience?
To receive no replies from the Orange customer services team is unacceptable and to have at least one email bounce back to us is absolutely unforgivable. Furthermore as part of the email support submission it was mandatory for us to submit our telephone number and select a time for us to be called because Orange may "call us from time to time". To add us to the Orange marketing database when we were simply making a speculative support query about becoming a new customer is not something that we were happy about and I suspect other consumers would not be happy with this either.
Do you have an Orange customer service review to share?
If you would like to submit an Orange online customer services review please click on the link below and we will publish your review on our site (subject to decency and a lack of defamatory content, etc).
Click here to submit your Orange customer services review
User-submitted Orange Customer Services Reviews.
This morning we notice that our phone lost its dialling tone. We contacted BT and they said that as our provider was not BT they could not do anything and suggested to get in touch with Orange as they were the current supplier.

We did so and we were told by Orange that there was a problem with the BT line and THEY would attend to it. After only ONE HOUR the problem was fixed and a BT engineer even called in to reset the Orange router and check that all was OK.

I wonder if I was with BT whether I would have got the same prompt andefficient service!

Rudi T. E-mail address supplied.