T-Mobile was sent a number of online support requests from ourselves with respect to questions we had about taking out a SIM only contract. We have analysed the responses and put together a T-Mobile customer services review. If you have a review of T-Mobile online customer support, please add your review at the bottom of this page.
Online Customer Services Rating For T-Mobile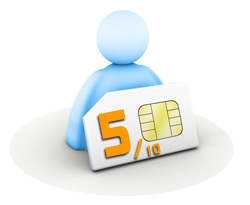 Customer Support in Detail
How easy is it to submit a support request email?
T-Mobile was the most difficult to send an online support request to when compared to all the other major UK phone networks. It took 5 clicks to get to the "send" button and we counted 19 pieces of data that T-Mobile requested. A number of the form fields were marked as mandatory, however, after testing this proved not to be the case which was very misleading.
How long did it take to get responses?
Half of our support requests were not answered at all, the other half were answered within 1 day.
Were our questions answered?
When we received a response, our questions were answered fully and accurately. T-Mobile had a set of pre-prepared answers that was triggered just prior to sending the support email so this could be checked to see if an answer to our query had already been prepared.
Were the T-Mobile replies coherent?
The replies made sense but appeared to be a templated responses.
Overall experience?
In terms of sending the online support requests we believe that the process is far too complicated. It shouldn't take more than a minute of your time to send a support request. The amount of data requested by T-Mobile is unnecessary and a waste of the consumers time. However, replies were quick and to the point although we were concerned that it seemed to be random as to whether we got a response or not.
Do you have a T-Mobile customer services review to share?
If you would like to submit a T-Mobile online customer services review please click on the link below and we will publish your review on our site (subject to decency and a lack of defamatory content, etc).