We sent Vodafone online customer services a variety of support requests relating to SIM only contracts and collated their replies in order to prepare a Vodafone customer services review.
Online Customer Services Rating For Vodafone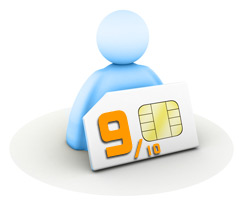 Customer Support in Detail
How easy is it to submit a support request email?
It only took 4 clicks for us to get to the send button on the online customer support page and the only data we needed to submit was our name, email address and our support query. This was the quickest and easiest mechanism to send a support request of all the mobile networks.
How long did it take to get responses?
The average time it took Vodafone to answer our support queries was just one day and we can report that Vodafone replied to all of our support queries.
Were the questions answered?
Vodafone replied to all our questions in detail and we were satisfied with the responses we received. Vodafone also had a question bank in place that we were able to view prior to sending our support request to see if our question/s had already been answered.
Were the replies coherent?
A good standard of English was used in the replies and we were able to understand the replies with no problems.
Overall experience?
Vodafone received the highest overall mark for online customer service, an impressive 9 out of 10. We found the support section of the site to be intuitive and were impressed at the ease of sending a support query. Responses were received very quickly by their support team and were accurate and coherent. Recommended.
Do you have a Vodafone customer services review you would like to share?
If you would like to submit an Vodafone online customer services review please click on the link below and we will publish your review on our site (subject to decency and a lack of defamatory content, etc).